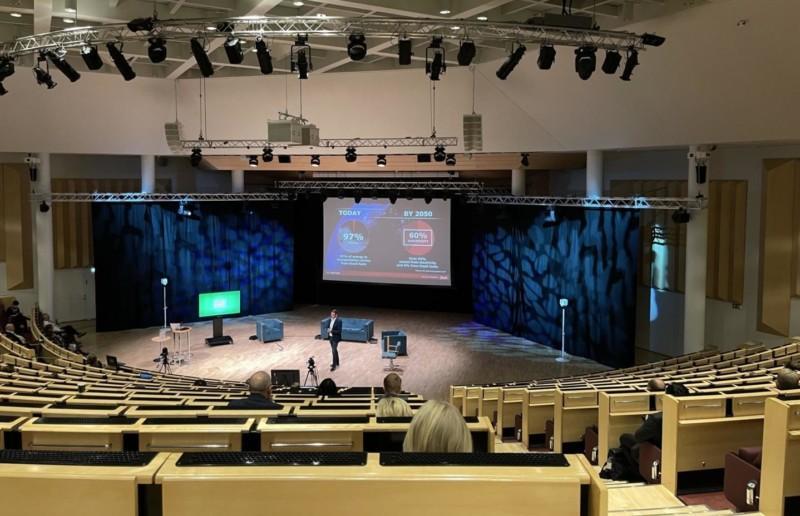 Speakers of the event are introduced here. More introductions to come!
Speakers of the Future Energy Solutions 2022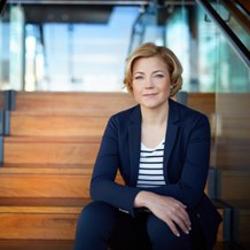 Henna Virkkunen
Henna Virkkunen has been a member of the European Parliament since 2014. She is a member of the Committee on Industry, Research and Energy and the Committee on Transport and Tourism. 
Ms Virkkunen is a keen advocate of the European Energy Union, sustainable transport and digitalisation. She is continuously working in the European Parliament for smarter use of energy and responsible measures to fight climate change. She is the co-Chair of the SME Circle Network of the EPP Group.
Previously Ms Virkkunen has held various ministerial positions in the Finnish government (Minister of Transport and Local Government, Minister of Public Administration and Local Government, Minister of Education).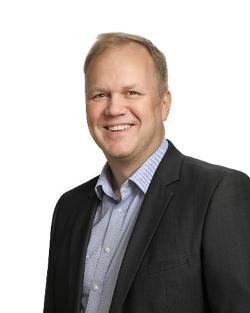 Matti Malkamäki
Matti Malkamäki is a serial cleantech / deeptech entrepreneur and an active member of various hydrogen-related entities.
After his career in power generation, Matti founded his first cleantech company in 2002 in Finland. After expanding the business to Germany and eventually listing it, Matti founded Aurelia Turbines in 2013. Aurelia commercialises small gas turbines that can use hydrogen as fuel. The company has developed high-speed technology that can also be used for compressors of industrial heat pumps among other applications. Matti is also a founder and chairman of Hycamite TCD Technologies (2020).
Matti is also a member of the ECH2A Energy – CEO round table, member of the steering group of Finnish Hydrogen Cluster (www.h2cluster.fi), chairman of the steering group of Finnish Hydrogen Network, and one of the key persons in the "BotH2nia" -initiative (www.both2nia.com). He has been invited to speak about hydrogen development at various events both domestically and internationally. Matti has also written several articles about hydrogen and energy efficiency on LinkedIn and other media.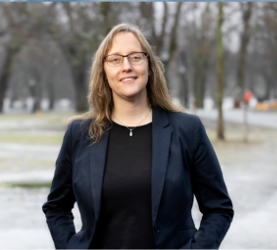 Cecilia Wallmark
Dr. Cecilia Wallmark is since March 2022 Director of the hydrogen initiative Center for Hydrogen Energy Systems, Sweden (CH2ESS) at Luleå University of Technology. CH2ESS is a research and knowledge initiative with a focus on hydrogen use in industrial processes and energy systems, in close collaboration with Swedish industry.
In her previous position, at the consultancy firm Sweco, Dr. Wallmark was section manager and lead business development in energy planning, energy efficiency and energy supply with the overall goal being to methodically drive processes from energy investigations of current location to realization of visions for energy solutions. Typical projects included fuel strategies and hydrogen implementation, creation of research platforms for energy system analyzes, and regional energy plans involving local actors. Cecilia has conducted two strategic innovation agendas on national level concerning implementation of fuel cell vehicles and fossil independent vehicle fleet 2030 respectively (involving up to 70 national stakeholders from the whole value chain), and a scenario study until 2030 for energy gases in Sweden. In the EV area Cecilia has been project manager for over several projects including power grid capacity, a national implementation plan for superchargers in Sweden, a national e-mobility plan in Rwanda and many charging infrastructure projects within Sweden. Cecilia initiated and developed the Sweco international hydrogen network, and has performed approx. 60 hydrogen related projects as a consultant.

Dr. Cecilia Wallmark started within the hydrogen area as a PhD student at KTH 1999, and has for example been Managing director for the company Opcon Autorotor, supplying customized components for demonstration fuel cell vehicles, and Chair of the board at Hydrogen Sweden.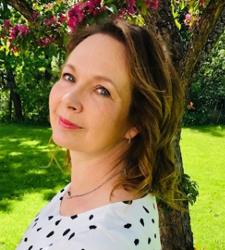 Helena Sarén
Ms. Sarén is the Head of Zero Carbon Future mission at Business Finland being also a Board member at the Nordic Energy Research. Prior present position she was heading the Smart Energy Finland program which included various fields of energy, namely energy generation, smart grids, batteries, district energy as well as P2X and hydrogen economy.
Business Finland is governmentally funded organization and it offers Finnish companies a unified customer journey for innovation activities, internationalization, investments, and tourism promotion.
She has over 25 years of strong and comprehensive experience in the international business – starting from the business development at Wärtsilä about 25 years ago with the continuation of extensive consulting career in the fields of internationalization, development financing and investments. She holds MSc in Engineering from the Helsinki University of Technology.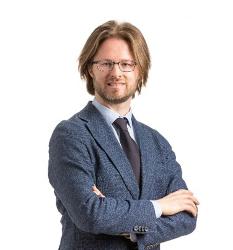 Ville Tulkki
Dr Ville Tulkki has been working on nuclear energy research at VTT Technical Research Centre of Finland ltd since 2009, originally on the safety analysis of nuclear fuel, and for the past five years on the future prospects of nuclear energy. His research on small modular reactors has been focusing on heat use, especially on district heating. Tulkki is coordinator of ELSMOR "towards European Licensing of Small Modular Reactors" project funded by Euratom Research and Training programme, as well as responsible leader of Business Finland -funded EcoSMR project aiming to facilitate a new business ecosystem on small modular reactors in Finland.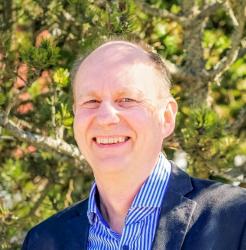 Pertti Kauranen
Prof. Pertti Kauranen is Full Professor for Energy Storage at LUT University, School of Energy Systems since August 2021. He has 30 years of experience in the development of materials, components, and applications for electrochemical power sources at universities (Helsinki University of Technology, University of Southern Denmark 1990-1996, Aalto University 2015-2021), industry (Oy Hydrocell Ab, SGL Technologies GmbH 1997-2005) and VTT (2005-2013). He got his Doctor of Technology degree from Helsinki University of Technology in 1996. His current research focus is on Li-ion battery materials and applications as well as advanced alkaline water electrolysis.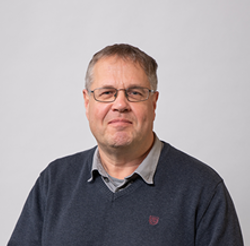 Arto Wegelius
M.Sc. (Mechanical and Power Engineering, Helsinki University of Technology, Finland, 1993).
Over 25 years of experience in various projects in tunnel and underground space design.
Design Manager at AFRY Finland Oy, Tunnel & Underground Spaces Department. Currently based in Vantaa, Finland.
Arto Wegelius has been the Design Manager of the Rock Construction and Tunnel Design Department of the Rock Facilities and Tunnels since May 2018.
He has worked for AFRY Finland Oy (previous Pöyry Finland Oy) since 1996 as a Rock Construction Designer, Project Manager and Department Manager. He has worked as a Project Manager and Chief Designer in several different types of design tasks and at different design stages. There is experience in both the project and implementation planning phases. His special skills are design of the sketch and general design phase.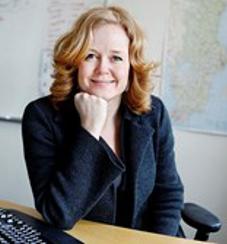 Kamilla Björkman
Long-term experiences from the energy industry and digitalization. Kamilla have been responsible for district heating grid within the private owned energy company E.ON and has spent several years in digital start-ups. Now she is responsible for the innovative heating and cooling solution E.ON ectogrid™ that reuses low temp waste heat.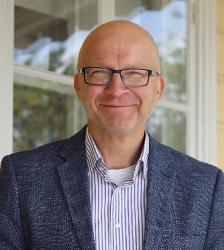 Juha Esterinen
– M.Sc. (Mechanical and Power Engineering, Helsinki University of Technology, Finland, 1993).
– Over 25 years of experience in various projects in district heating and district cooling branches.
– Areas of speciality are the thermal storages, heat pumps and chillers ( design engineer, process adviser and project manager in several study, predesign and implementation projects in Europe and Asia ).
– Senior Adviser at AFRY Finland Oy, Energy Division, Expert Services. Currently based in Vantaa, Finland.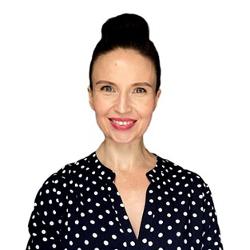 Jekaterina Lavonen
Jekaterina Lavonen is Executive Director of FinNuclear Association. She has worked for FinNuclear for over 10 years. During these years Lavonen's responsibilities have included strategy planning, business development, project management, starting of new development projects, marketing, sales and communication. She has promoted the start and activities of the Finnish national nuclear energy expertise exporting network.
Jekaterina Lavonen holds a Bachelor degree in Energy Engineering and Master's degree in Construction and Building Service Technology from Satakunta University of Applied Sciences, Finland.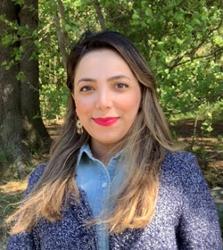 Anahita Farsaei
Business analyst in Sumitomo since May 2022. PhD. candidate in energy technology at Aalto University. My research focused on modeling Nordic-Baltic electricity market. Before joining Aalto, I was working as a power market expert in Mah-Taab group, one of the leading energy producing companies in Iran. There I was a trader in the Iranian wholesale electricity market.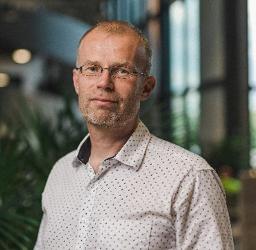 Matti Kojo
Matti Kojo is an Associate professor at the School of Engineering Science / Social sciences of LUT University, Finland. He holds a doctoral degree in political science from the University of Tampere. His research topics include e.g. social acceptability, public and stakeholder engagement, media attention and compensation issues.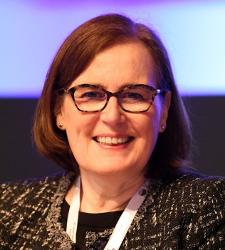 Liisa Heikinheimo
Liisa Heikinheimo's current position is Head of Nuclear Section at the ministry since the beginning of 2017. Main tasks are directing the Finnish nuclear energy programme and licensing activities. During 2008 – 2016 she worked for TVO, nuclear power Company in Finland, as the Head of R&D and Waste Administration. Before this, since 1985, she worked at VTT (technical research center of Finland) starting as a scientist and ending up to the position of Director for Materials for Power Engineering research area.
Heikinheimo studied at Helsinki University of Technology, MSc in 1980, and at Technical University of Eindhoven (NL), DSc in 1995, the main subjects were Materials Science and Materials Engineering.
The current position at MEAE includes nuclear energy, nuclear waste management, nuclear liability and fossil fuels with a special emphasis to security of supply today. The tasks include licensing, legislation, international co-operation and R&D activities related to the topics. Heikinheimo has actively participated and managed international co-operation especially linked to EU and Euratom programmes in the field of nuclear energy for over 25 years. She has positions at IAEA Working Groups and Conventions, at OECD NEA Steering Committee and at the European Council Atomic Questions Working Party, which she chaired during the autumn 2019 (FI EU presidency).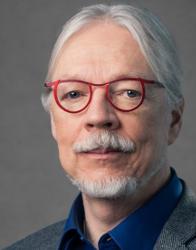 Juhani Hyvärinen
Dr. Juhani Hyvärinen works as Professor of Modelling in Nuclear Engineering and Head of Energy Technology Department at LUT University, Lappeenranta. Born in 1963, he has a M.Sc. in Power Plant Engineering and D.Sc.(Tech.) In Nuclear Engineering, both from Lappeenranta University of Technology. He has been with LUT since 2013. He is known for his early works on boron dilution in PWRs, horizontal steam generator modelling, and ECCS sump/strainer clogging issue resolution. His current focus is on SMR safety and licensing, and overall safety (safety-security-safeguards triplet).
Earlier Dr. Hyvärinen worked as the Chief Nuclear Officer in Fennovoima, from the start-up of the company in 2007 through site selection in 2011 to supplier selection in 2013. His was responsible for plant technology, fuel and waste management.
Before Fennovoima, Dr. Hyvärinen held management and expert positions at STUK for 18 years, focusing on safety assessment of legacy reactors and operating reactors, at home and abroad, and safety requirement development for future nuclear reactors.
Prof. Hyvärinen is the chairman of one and a member of another of the safety committees of Finnish nuclear power companies. He is also a member of advisory groups to the authorities STUK and MEAE. From the beginning of 2022 he has been a member of the LUT Board that oversees LUT University management.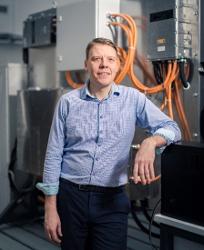 Jero Ahola
Jero Ahola, D.Sc. (Tech.), Full professor in energy efficiency of electrically driven systems at LUT. His research interests are in water electrolysis, power-to-x, solar PV, and pumping systems. He is the head of the multidisciplinary LUT GREENRENEW research platform "Green hydrogen and CO2 for Industry Renewal". The research highlights of Jero Ahola are: "Soletair", the first fuel from the air proof-of-concept in the world in 2017 and "Neo-Carbon Food", the first food from the air proof-of-concept in the world in 2019. Jero Ahola is one of founders in science-based start-ups, such as Solar Foods, Elstor, and Afstor. He is also a board member of the Finnish gas transmission system operator Gasgrid Finland. Jero Ahola was nominated as the Innovation Professor of the Year 2022 in Finland.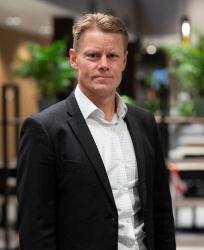 Tommi Nyman
Tommi Nyman joined Technical Research Centre of Finland (VTT) as Vice President, Nuclear Energy on 1 June 2020.
Until his appointment at VTT, he has held various engineering and managerial positions at Teollisuuden Voima Oy since 2006. From 2015 to 2020 he worked at Plant Engineering department holding position of Head of Project Management (2015-2019) and Head of Engineering Operations (2019-2020). Between 2008 to 2015 he was Senior manager, Project Control and member of Olkiluoto 3 project management group.
Prior to joining Teollisuuden Voima, he worked since 1994 at European Laboratory of Particle Physics (CERN, Geneva). He was sub-project manager of Nobel-prize winning Atlas experiment between 2000 and 2006, and worked as project engineer at CMS experiment between 1994-2000.
Tommi Nyman holds M.Sc from Aalto University, Finland.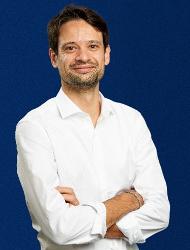 Jérémie Yvon
"Jérémie Yvon is heading Neoen's Energy Management department for Europe and Americas. Neoen is one of the world's leading independent producers of exclusively renewable energy, with more than 5.6 GW of solar, wind and storage capacity in operation or under construction, in more than 12 countries across the world.
Jérémie has more than 10 years of strong experience in energy markets. Prior to Neoen, Jérémie started his career at EDF, the French utility, in the Optimization and Trading division. He then moved on to more tech-oriented companies, with multiple experiences with US-based start-ups working on optimizing distributed assets in energy markets.
He holds a Master of General Engineering from Ecole Centrale de Lyon, and a Master of Engineering Management from Duke University."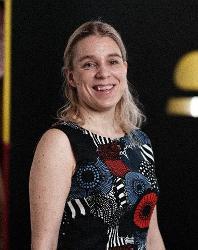 Riitta Silvennoinen
My passion is to fight against climate change and make the world a better place to live for everyone. I believe in circular economy, future energy solutions, sustainability and co-operation across silos. I work with energy transition and sector integration to find the most promising solutions, collaborations and technologies to build sustainable society.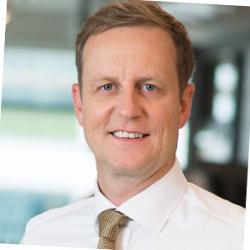 Christian Hoffmann

Christian Hoffmann is leading the Energy transformation team at UPM Energy as a Director. In his work at UPM, Christian cooperates both with internal and external stakeholders on future green energy solutions in the space of renewable energies and the hydrogen economy. Before focusing on Energy Transformation, he was leading energy service teams such as Analysis, Energy Regulation, Digitalization and IT as well as Innovation at UPM Energy.
Prior to UPM, Christian has worked for more than 12 years at the Boston Consulting Group in Germany and Finland, advising clients on power generation and energy risk management and trading activities.
When not working, Christian enjoys exploring the Finnish Archipelago on his sailing boat and listening to his vinyl collection. He holds a degree in industrial engineering and lives in Helsinki.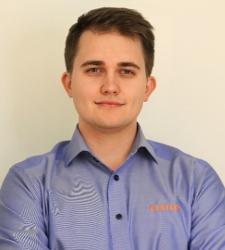 Aleksi Porkola
Aleksi Porkola works as a head of product development at Elstor Oy, a company that has developed on of the first commercial high temperature Power-to-Heat Thermal Energy Storage solution for industrial heat and steam production. He is a M.Sc. in Electrical Engineering and also originally an electrician.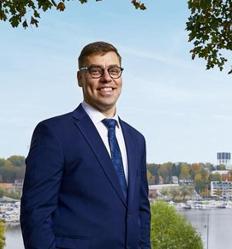 Arto Nikkanen
Arto Nikkanen is the CEO of Lappeenrannan Energia, a energy utility in Lappeenranta region. Lappeenrannan Energia offers its customers a wide range of products including safe transmission of electricity, reliable and eco-friendly heating, and clean water. Lappeenrannan Energia produces renewable electricity at Kaukas power plant in Lappeenranta and in several wind power farms operated by Suomen Hyötytuuli Oy.
Arto Nikkanen is an experienced leader from energy and water utility sector. In addition to CEO position at Lappeenrannan Energia he works as Board member in several energy sector companies i.e. Väre Oy (electricity retail), Kaukaan Voima (biomass power plant in Lappeenranta), Suomen Hyötytuuli Oy (Wind power producer operating 7 wind farms in Finland), Elvera Oy & Ravera Oy (Elvera and Ravera design, plan, build and secure the operation of networks)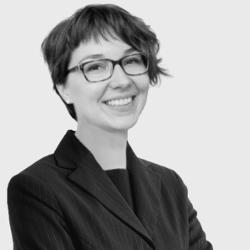 Sara Kärki
Sara Kärki has over 10 years of experience in development of new technologies, solutions and business in the energy industry. Sara is enthusiastic developer interested about new innovations and sustainable solutions. Sara is heading a small team that is responsible for Gasgrid's strategic analysis, RDI H2 development projects.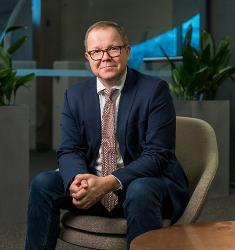 Juha-Matti Saksa
"A sales-minded organiser with researcher training and the belief that important things can only be achieved through cooperation." /Doctor of Science (Economics and Business Administration), Lappeenranta University of Technology (2007)